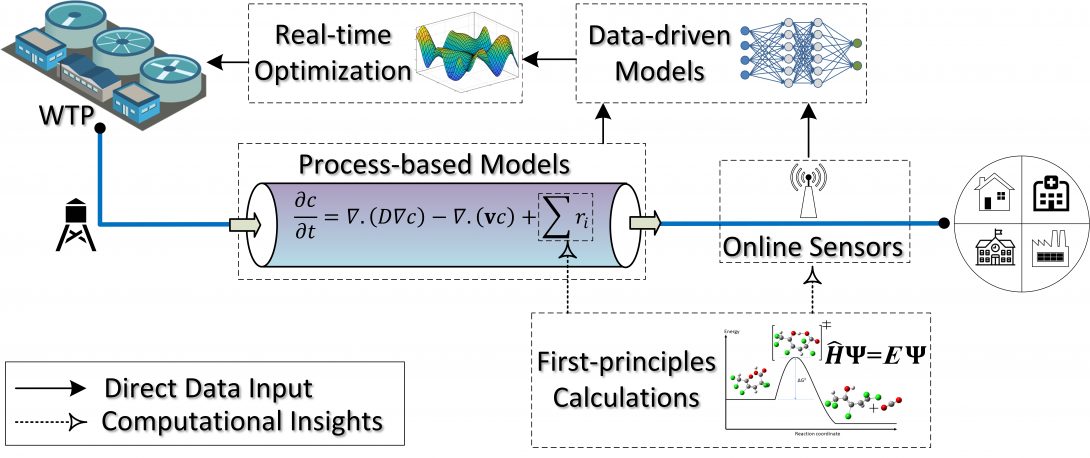 Multi-Scale Modeling and Optimization of Smart Water Infrastructure Systems
Our research focuses on modeling and optimization of water infrastructure networks. Previous projects included:
Developing a fundamental understanding of the fate and transport of different species of interest in the distribution system.
Leveraging big data into tracking the spatiotemporal evolution of water quality parameters and informing asset management decisions.
Mining online sensing data for the real-time identification of threats and contamination episodes.